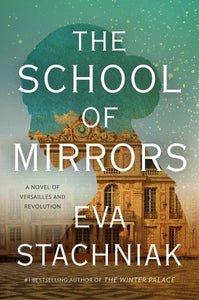 A lush, engrossing tale of love, deception and scandal in the 18th century French court of King Louis XV.

Against the tumult of 18th century France, King Louis XV has tired of courtly intrigues and becomes a connoisseur of innocence. On the grounds of the Palace of Versailles lies Deer Park, a hunting ground that also offers another pleasure: a mansion where his young mistresses are housed. But when these girls first arrive at Deer Park, it is under the guise of a different role. They are promised employment in the household of a count, and, eager to improve their stations, they leave their families to serve him.

Veronique is one such girl. She is introduced to "the count," and young and naive as she is, she never doubts his identity. And as he begins to bestow affection on her, she quickly becomes consumed with love for him. It is too late when she realizes who he really is, the stakes of their affair and what she will have to give up to survive.

In vivid detail and with a breathless pace, Eva Stachniak captures the story of a fast-changing France, where the once beloved Louis XV is losing ground, his grandson the Dauphin Louis XVI and Marie Antoinette are sickening the country with their opulence and the French Revolution is stirring. It is in this France that Veronique's young daughter, Marie-Louise, will grow up searching for answers about her birth. With stirring insight and dazzling intrigue, this novel questions the true meaning of legacy.