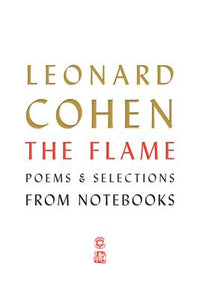 The Flame
is a stunning collection of Leonard Cohen's last poems, selected and ordered by the author in the final months of his life. Featuring lyrics, prose pieces, and illustrations, the book also contains an extensive selection from Cohen's notebooks, which he kept in poetic form throughout his life, and offers an unprecedentedly intimate look inside the mind of a singular artist and thinker.
An enormously powerful final chapter in Cohen's storied literary career,
The Flame
showcases the full range of Leonard Cohen's lyricism, from the exquisitely transcendent to the darkly funny.