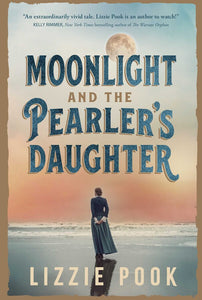 A young Englishwoman searches for the truth about the disappearance of her eccentric father in this rich historical adventure novel set in the perilous world of the pearl diving industry in 19th-century Western Australia.
Everything has a price. And the truth may cost more than pearls...
As the pearling ships return to Bannin Bay after a long diving season, twenty-year-old Eliza Brightwell awaits the arrival of her father's boat. But when his lugger finally limps in, it brings a tale of tragedy: Charles Brightwell, master pearler, has gone missing at sea.
Whispers from the townsfolk point to mutiny or murder. Headstrong Eliza knows it is up to her to find out who—or what—is responsible for her father's disappearance. Searching for the truth, she delves beneath the glamorous veneer of the south sea pearling trade only to discover that the sun-scorched streets of Bannin Bay, a town she once thought she knew so well, are teeming with corruption, prejudice, and blackmail.
How far is Eliza willing to go to save the ones she loves? And what family secrets will come to haunt her along the way?
Set in a mesmerizing yet unforgiving place where both profit and peril lie deep beneath the ocean's surface, 
Moonlight and the Pearler's Daughter
 is an exquisite debut about a young woman's quest to bring her father home.