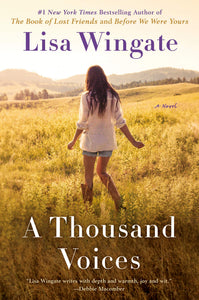 The #1 New York Times bestselling author of The Book of Lost Friends and Before We Were Yours explores the connection between our hearts and our pasts in this emotional novel in the Tending Roses series....

Once trapped in a world of poverty and neglect, Dell Jordan knows she was one of the lucky ones. Adopted at thirteen, she was loved, mentored, and encouraged to pursue her passion for music. By twenty, her future has expanded in exciting new directions—a year abroad with a traveling symphony, teaching music to orphans in Ukraine, and applying for a scholarship to Julliard. But underneath Dell's smoothly polished surface lurk mysteries from the past. Why did her mother abandon her? Who was her father? Are there faces somewhere that look like hers—blood relatives she's never met?

Determined to find answers, and unable to share her emotional uncertainty with her adoptive family, Dell sets off on a secret journey into Oklahoma's Kiamichi Mountains. Drawn by the only remaining link to her origins—a father's Native American name on her birth certificate—she travels into quiet wooded valleys, into the heart of the modern Choctaw Nation. There she will find connections to a long and proud heritage and begin to answer the questions of her heart. In the voices of her ancestors, she'll discover the keys to a future unlike anything she could have imagined.